«Western legal civilization has invented the "political crime" and, consequently, hypocritically, the "political trials". This procedure has helped to shape an attitude that has gradually become influential far beyond the West itself. Some of these political trials, starting with those involving Socrates in Athens and the killers of Caesar in Rome, were analyzed during a seminar held in 2015 at the History Department of the University of San Marino. The aim was to compare them and to document their evolution and developments. Various essays were collected here from the lectures of that seminar. In addition to the two processes of Athens and Rome, they deal with some intellectuals of the Italian Renaissance who analyzed contemporary processes (and one, Savonarola, suffered). Then there is the trial of Giordano Bruno; the so-called "processone" against Gramsci; the one against the Nazis that took place in Nuremberg, and finally a completely anomalous "trial" inflicted by the Red Brigades on the kidnapped Aldo Moro».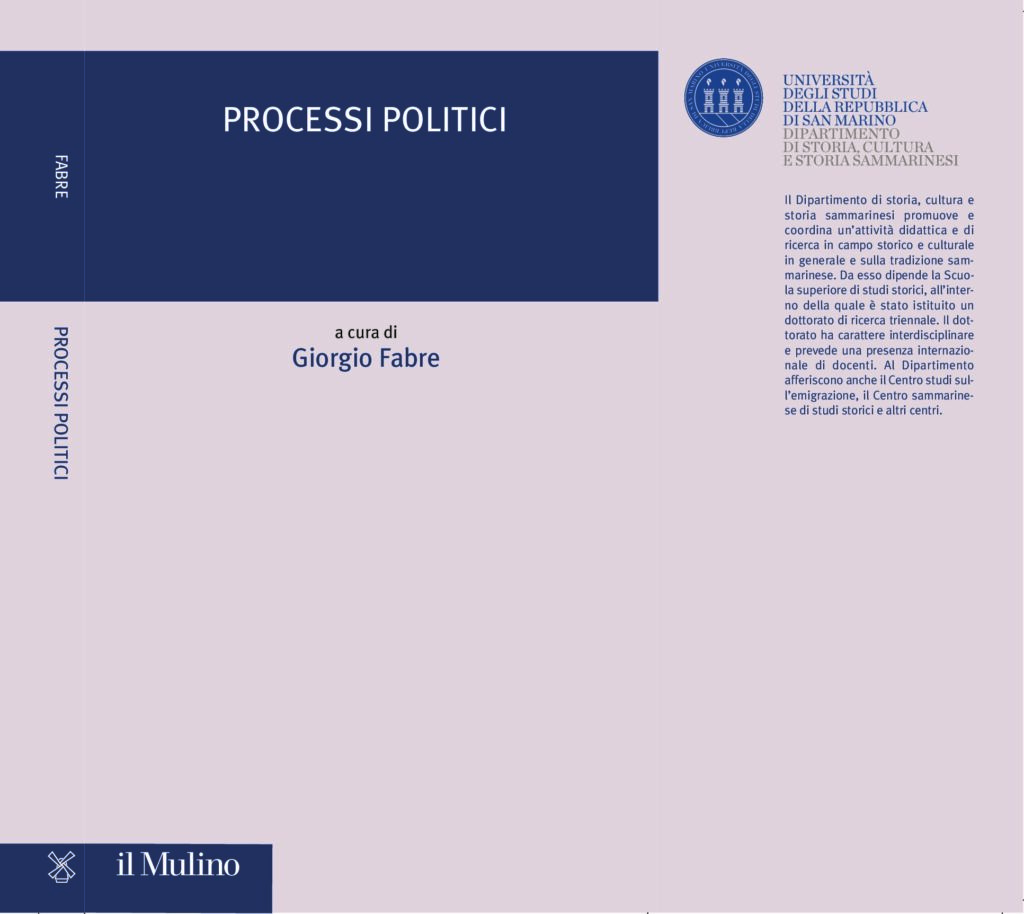 Processi politici, a cura di Giorgio Fabre (Bologna, il Mulino, 2019)
The volume was presented to the San Marino History Department on 4 June 2019, by Luciano Canfora, Corrado Petrocelli and Massimo Mastrogregori.
Listen to the podcast of the presentation
Index of the volume
Introductory note, by Giorgio Fabre
I. The trial of Socrates, by Maria Michela Sassi
II. The trial of the cesaricides, by Luciano Canfora
III. The political trial in Savonarola, Machiavelli and Guicciardini: the case of Bernardo del Nero, of Emanuele Cutinelli-Rendina
IV. The trial of Giordano Bruno, Diego Quaglioni
V. The "trial" and the civil war. An unexplained case, by Giorgio Fabre
VI. The Nuremberg trial: justice or immoderation?, by Geminello Preterossi
VII. The "trial" of the Red Brigades to Aldo Moro, by Massimo Mastrogregori